As Vancouver's Leading Contracting Service Provider, We Pride Ourselves On Excellence
ONE SUPERIOR SOURCE FOR ALL OF YOUR CONTRACTING NEEDS
Need help removing Lead from your Demolition Project?
Have you considered doing a lead testing for your project? Are you concerned with possible violations and fines? If so, then you've found a certified, reliable, and friendly crew ready to help you! Your project will be examined in a reliable and affordable way. Once you know the lead tests results, we'll help you outline a plan for lead abatement and lead removal from everything in your project, including paint, dust, water, and soil. In areas like Vancouver lead paint is often found in many buildings, even today, so it's in your best interest to have your project(s) tested! It's important to mention that it's not just homeowners or landlords though. Many industries turn to lead tests like:
Offices
Daycares
Recreational Centres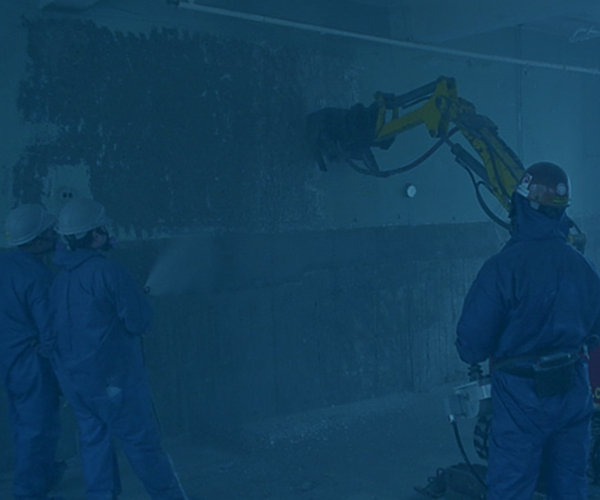 Lead can be found in interior and exterior paints or in plumbing as lead pipes or on copper pipes. The presence or absence of lead in a building may have many implications. Lead, once identified, becomes a health hazard to contractors and a potential future liability for property owners and the architect responsible for the project. So its abatement is must for the well being of humans as well as the environment. We create and analyze a detailed report where each assessment includes sampling of all suspected hazardous materials, confirmatory laboratory analysis and complete reporting of all findings. We can also complete specifications for any required remedial activity and perform project management services.
Whether you are planning a new home, renovation or large commercial project, we are committed to delivering quality service on schedule and at a competitive price. We at Fleck Contracting have the resources and experience to make Demolition, Deconstruction, and Environmental projects as stress free as possible for people living in Vancouver, BC. Choosing the wrong environmental contracting company can lead to major problems down the road; we believe that a successful Demolition, Deconstruction, or Environmental project leads to happy clients, and if our clients are happy, we're happy! We at Fleck Contracting would love to work with you and ensure that your environmental projects are handled with proficiency in an efficient manner. Click here to contact us, or give us a call at (604) 266-2120. Schedule an appointment for your free consultation (a $997 value) today!
We proudly Serve the Following areas: Vancouver, North Vancouver, West Vancouver, Burnaby, Coquitlam, Delta, Ladner, Maple Ridge, New Westminster, Pitt Meadows, Port Coquitlam, Port Moody, Richmond, Squamish, Surrey, Whistler, and their surrounding areas.
"Fleck Contracting was great to work with, really friendly, honest people. We contacted them to remove our chimney. They came out very quickly to provide a bid to my husband and the price was great. they were able to remove the chimney that weekend. The team came early on a Saturday and got to work immediatly. It was really tough work, and took them several hours to remove everrything. they worked really hard, had great attitudes.."
"Overall, Fleck Contracting was fantastic to work with! Very pleasant, reliable and gave incredible service. I was so thankful to find such a quality contractor! I cannot recommend them high enough and will hire them again."
"Chris and his crew arrived on time and were incredibly professional and knowledgeable - exactly what you hope for when hiring a contractor to come into your home. He kept me updated on progress through the day, finished on time, and made sure to clean up."